About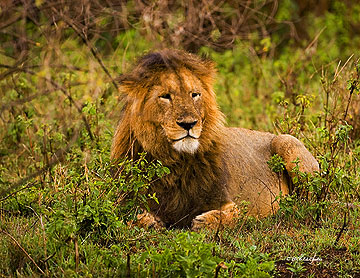 We are not your grandfather's club anymore! Who are we? We are you! We are doing things a little differently. We are fun and we are changing lives! Our members are parents and grandparents, business owners and retirees, parents and working professionals! Our schedules are just as busy as yours, but we all have one thing in common — Kindness and a desire to do good things together.
Mission Statement: TO CREATE AND FOSTER a spirit of understanding among all people for humanitarian needs by providing voluntary services through community involvement and international cooperation.
Lions Slogan: Liberty, Intelligence, Our Nation's Safety
Lions Motto: "We Serve"
Lions Club International: The International Association of Lions Clubs is the world's largest and most active service club with more than 1.4 million members in more than 200 countries and geographical regions.
Melvin Jones and other businessmen in Chicago, Illinois founded Lions Club International in 1917. The emblem pictured on the front page is a circular gold area with two lion profiles at either side facing away from the center. Symbolically the lions face the past and the future - proud of the past and confident of the future. The LIONS name is our slogan, as noted above. Nearly everywhere in the United States of America one can find Lions, Lioness and Leos Clubs.
What is Lionism? Lions Clubs are non-political, non-sectarian and not-for-profit service clubs composed of community members who have joined together for a common cause - to aid those who are in need. We are volunteers who have grouped together under an international organization. We enjoy good fellowship, enlightening programs at meetings and opportunities to develop our leadership capabilities. More importantly, we dedicate part of our free time to help those in need locally and around the world, while hopefully making the Corning community a better place in which to live and work.
As Lions members, we are pledged to help those less fortunate than ourselves. We are non-political, yet inculcate a lively interest in government and civic affairs. We are committed to community service.
Lions International promotes sight and hearing preservation and conservation as their major emphasis areas. Sight First, a project started in 1990, was initiated to eliminate preventable and reversible blindness worldwide. We, the Corning Club, are doing our best to support this effort through eyeglass and hearing aid collections, eye and hearing examinations, treatment programs, eye equipment for the Low Vision Center, hearing equipment for the library and Boces schools, diabetes awareness programs and monetary contributions to local community organizations, as well as to our International organization.
Other major emphasis areas of the Corning Lions include: speech and hearing programs, health, children's early eye defect detection programs, youth programs, support of summer camps for special needs children and community service.
Purposes and Objectives:
To promote the principles of good government and good citizenship.
To take an active interest in the civic, cultural, social and moral welfare of the community.
To provide a forum for the open discussion of matters of public interest, provided however, that partisan politics and sectarian religion shall not be debated by club members.
To encourage service-minded people to serve their community without personal financial reward, and to encourage efficiency and promote high ethical standards in commerce, industry, professions, public works and private endeavors.